about us
ILM combines several decades of team experience and expertise, from simple to high complex applications, suiting every customer's needs and budget.
The fundamental business of ILM is the manufacture and sales of industrial-grade solid-state lasers.
Internationally, we have established strong OEM business relationships in Europe and Asia among laser micro-machining systems manufacturers that have well established reputations for excellence in their respective markets.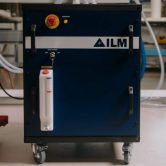 RELIABILITY
For industrial users of laser equipment, performance reliability is the most important criteria. These lasers must operate on production lines without failure, often 24 hours/day, 7 days/week. Failure of a laser can mean the stop of a complete production line.
Our industrial-grade lases pass this test, and we have established an excellent international reputation in this regard.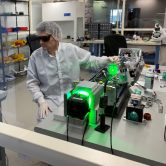 PERFORMANCE
ILM has established conservative performance specifications for all of our lasers. Most lasers are designed to meet stated specifications with the laser diodes operating well below their rated power levels. This means that:
All laser models comfortably meet their rated output power specifications.
At rated laser output beam power level, the user can expect long laser-diode lifetimes in the range 10,000-20,000 hours or more, when the laser is operated continuously.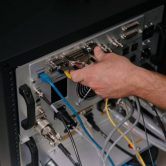 PRICE
Through innovative engineering and careful production planning, ILM is able to offer high quality products at a significantly lower price than any of its competitors. In most international markets, we can compete successfully against the domestic products.
When reliability, performance, and price are all taken into account, ILM's products offer the greatest value.
CUSTOMER SERVICE
Effective after-sale customer service is the key to maintaining existing customers. ILM prides itself on the efficiency and effectiveness of our customer service, and our customers frequently compliment us about this. Customer service includes a variety of functions among which are:
Sale of spare and replacement parts.
Repair of defective or damaged equipment.
Technical assistance to existing customers.
Special customer assistance on a variety of issues.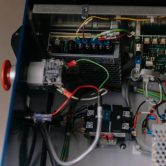 special oem engineering
For customers that intend to purchase a large number of lasers, ILM is willing to do special OEM engineering, to provide some additional features that will enhance the laser's form and function. This might be in the area of special interface circuitry, or auxiliary DC voltage sources. Where it will not compromise the performance of the laser, we can provide modified optical resonator configurations.
Location
6985 University Blvd
Winter Park, FL 32792
United States of America
Contact
Need additional assistance?
+1 (407) 571-9342
Hours
We are open Monday to Thursday, from 8:00 am to 5:00 pm EST.
© Copyright ILM, LLC. 2023 All Rights Reserved | Legal Notice